The down-payment
In most situations, the mortgage loan provider (the lender) will not allow you to borrow 100% of the purchase price. Instead, you will be offered to borrow 80% or 85% or 90% etc depending on the circumstances and applicable law. The rest of the money, you have to come up with some other way. This part of the purchase price is often referred to as the down-payment.
Generally speaking, you will be able to negotiate better terms and conditions for your mortgage loan if you have a down-payment that is more than the bare minimum. The larger the margin between the current property value and the size of your loan, the lower the risk for the lender.
Sources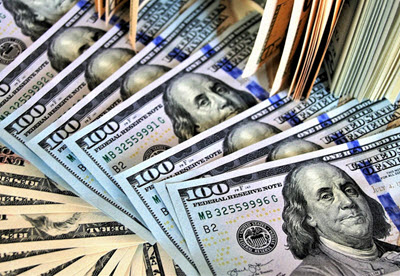 Here are a few examples of commonly utilized sources when home-buyer get their down-payment together.
Saving up money
Selling your current home
Buying a cheaper home, fixing it up, and selling for a profit
Unsecured debt, either from the mortgage loan provider or from a third-party lender
100% financing
If a lender is offering 100% financing of real estate purchases, it typically mean that you will be offered two different loans: a first mortgage and a second mortgage. The first mortgage will typically amount to approximately 80% of the property value and the second mortgage will take care of the rest. The second mortgage is very likely to have a higher interest rate than the first one, since it is more risky for the lender.
Another alternative is mortgage loan + unsecured loan. In this scenario, you take out a mortgage loan (typically 80%) and then an unsecured loan from the same lender. You can expect this unsecured loan to have a short repayment term and a high interest rate.
Finding lenders willing to do 100% financing has become increasingly difficult in the wake of the 2008 financial crisis.
Down-payment and mortgage loan insurance
The size of your down-payment in relation to the size of your mortgage loan will impact the need for mortgage loan insurance. Mortgage loan insurance is an insurance policy provided by a third party to protect the lender in case of you defaulting.
In some cases, the lender will flat out refuse to approve your loan application unless you agree to pay for mortgage loan insurance. In other situations, you may be approved, but with worse terms and conditions (e.g. when it comes to nominal interest rate, loan term, etc) than with a mortgage loan insurance.
In the United States, it is fairly unusual for lenders to require mortgage loan insurance if you want to borrow 80% or less of the property value. An notable exception is if your credit rating is very poor; in such cases the lender might require insurance even though you have assembled a 20% down-payment.
Federal assistance in the United States
There are several federal and state programs available in the United States that may be able to help you out if you want to become a homeowner but have trouble finding enough money for a standard down-payment.
Here are a few examples of agencies that you can contact to find out more:
The Federal Housing Administration (FHA)

Through one of their programs, they help prospective home buyers who only have 3.5% to use for a down-payment. The FHA is a part of the U.S. Department of Housing and Urban Development.

The U.S. Department of Veteran Affairs (VA)

Contacting VA is a good idea if you are a qualified U.S. Military veteran, Reservists och National Guard, or the surviving spouse of such a person. In some cases, the VA can help you obtain mortgage loan insurance for a loan that covers 103.5% of the home's purchase price.

The Rural Housing Service (RHS)

RHS is an agency of the United States Department of Agriculture (USDA and is located within USDA's Rural Development mission area. The RHS have various programs intended to help low-income and moderate-income people residing in rural areas of the United States. They can for instance help provide mortgage loan insurance to make you more attractive for private lenders. In some areas of the United States, the RHS also lends money directly in the form of mortgage loans.